Looking for feedback on our sci-fi shoot 'em up
---
We are looking for user feedback - please try our game!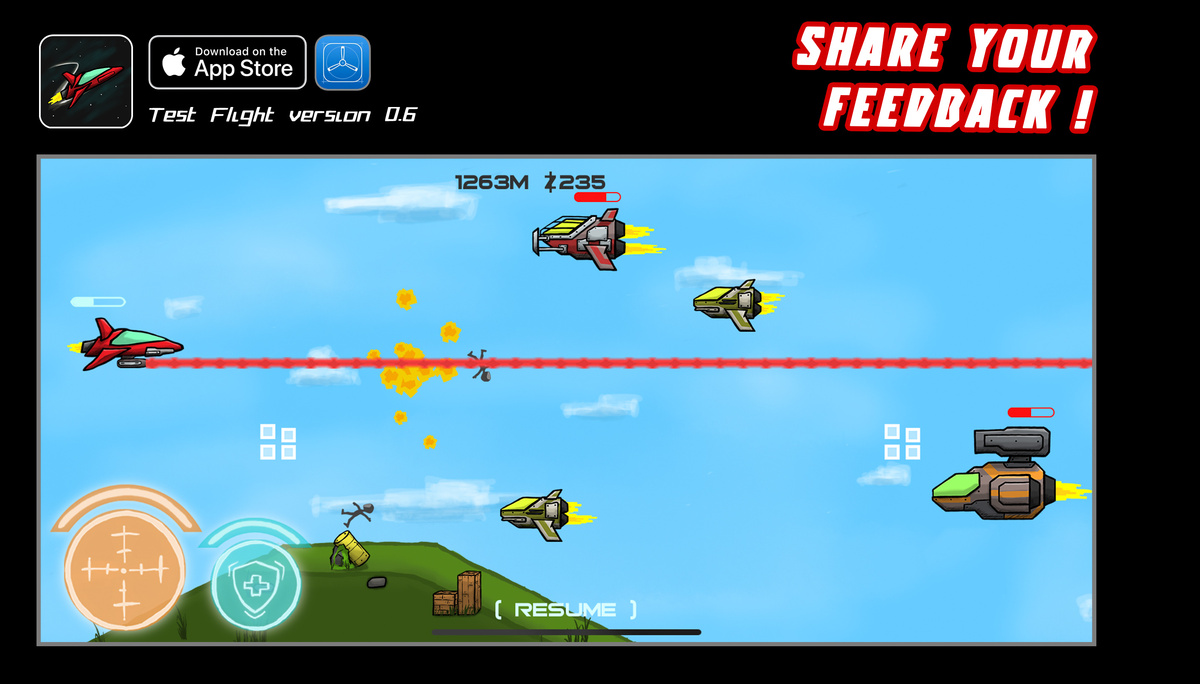 Zirthian is a sci-fi shoot 'em up game for iOS, being developed by a Canadian indie company Qubiq. We've put a lot of work into our combat system and want to know what you think!
GET ZIRTHIAN THROUGH TEST FLIGHT
Please submit your feedback in this thread or by using a form.
Testers who submit feedback will get free final game content. 🤘
Weapons Test (build 0.6) features the following:
Skill tracking: Improve your score in Kill Count, Sharpshooting, Distance Traveled and Money Earned
In-game currency: Earn Z's to buy weapons in the workshop
Six types of enemy with different behaviours and weapons - survive hostile lasers, missiles and stuns, getting surrounded by robot swarms and being rammed into.
Four types of weapon with ten skins each: Use lasers, neutron guns, gamma ray and seeker missiles - all customizable in the workshop!
Five types of power-ups: Double missiles, Double Z's, Invulnerability, Instant special weapon recharge, Instant shield recharge
Endless, procedurally generated, hand-drawn levels with easy and hard difficulty
Checkout Zirthian on Itch.io :: Follow on Instagram :: Follow on Facebook :: Watch on Youtube